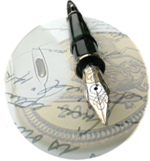 Moorcroft Accountancy and Taxation
Bristol Based Accountants and Consultants
Moorcroft Accountancy and Taxation are based in Bristol, in the South-West of England, we have been involved in Accountancy and Taxation since 1995.
Our clients range from companies and small businesses to individuals, we cover all aspects of Accountancy, Tax Planning, Secretarial Sevices and Management Consultancy throughout the United Kingdom.
Our objective is to provide professional advice on accounting, taxation, and business issues.
Please do not hesitate to contact us to discuss your plans or for advice however large or small your problem is.
We look forward to assisting you.